PRICING INFORMATION

2017 Marks PSC's 10th Anniversary!
Check out these amazing specials in effect through December 31, 2017:

All returning past customers will receive a 10% discount on the labor.
New customers hiring PSC for the first time will enjoy a 7% labor discount.
As always, our honored U.S. Military -- enlisted, retired and Veterans alike -- will continue to receive the best labor discount I offer, but for 2017 it's been upped to 12% instead of 10%.

Get your parts in this year to take advantage of these great savings!!!
When you hire PSC you get the best you can buy ...
now you can get the highest quality work available for an even better price.

Mention Promo Code "PSC10" when you call or write for a quote. (Sorry, this offer cannot be combined with any other discounts or Gift Certificates.)

Thank You for helping to make Phoenix Specialty Coatings THE go-to place for truly custom powder coating for over a decade! I couldn't have done it without YOU. I look forward to serving you and helping to turn your dreams into reality.

Leanna ~ The CudaChick
Owner / Operator



Shop Rate: $35.00 / hour
Welding / Fabrication: $75.00 / hour
___________________________________

QUOTES
COLOR MATCHING
PAYMENT & RETURN SHIPPING INFO
MISCELLANEOUS
SHIPPING ALTERNATIVES
SPECIAL DISCOUNTS


QUOTES



Have your internet scores and new parts
shipped direct to us and save!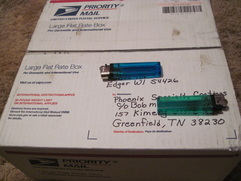 Actual USPS box received on behalf of a customer
---

Powder Colors Currently In Stock
Most can be viewed throughout the Gallery of Work Samples
All powder colors are identified in our photo captions for easy reference


PRICING & SHIPPING / SPECIAL DISCOUNTS

PRICING INFORMATION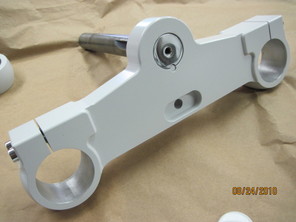 Triple tree in Steam Gray
---
MISCELLANEOUS

Please make sure the box you choose to ship your parts is large enough to return them in! We use LOTS of packing materials to protect your masterpiece for its return home.


Please be certain your chosen box is at least 3 inches larger on all sides than the part(s) you're shipping to allow for sufficient return packaging. Fill up ALL empty space with packing materials / peanuts / paper / shreds to protect your parts during shipment.


We're out in the sticks here and don't have the luxury of a store on every corner ... time spent searching the Dollar General's stash for a bigger box is billable to you, delays your shipment, and could be better served in the shop coating the next customer's parts.

Thank you for your understanding!

~ Leanna

~ ~ ~

If you toss the related hardware in the box with your parts, it will be coated to match at no additional charge. Of course, all threads will be masked.

~ ~ ~


731-613-9192

10 a.m. - 9 p.m. central time

~ ~ ~

We are located at
PHOENIX SPECIALTY COATINGS
157 Kimery Store Road
Greenfield, TN 38230


UPS, FedEx and US Postal Service deliveries every weekday


SHIPPING ALTERNATIVES


I couldn't resist using this picture for the Shipping section ...
---

LIKE OUR FAN PAGE ON FACEBOOK!!!


---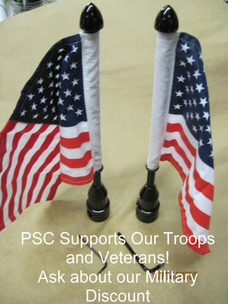 ---
Are You a FABO Gold Member?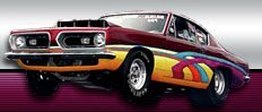 ForABodiesOnly.com logo used with permission
---